Providing a community pool is one of the best ways for HOAs to attract new residents, and to build a sense of neighborliness among existing members. An HOA pool can obviously be a lot of fun, but remember that there are also certain health and safety risks associated with it. The best way to ensure the safety of each adult and child who uses the pool is to establish and enforce a clear set of rules.
The question is, which rules should HOA Boards enforce? The important thing is that each regulation you put into place addresses real-world safety concerns; in other words, rules should be practical, never arbitrary.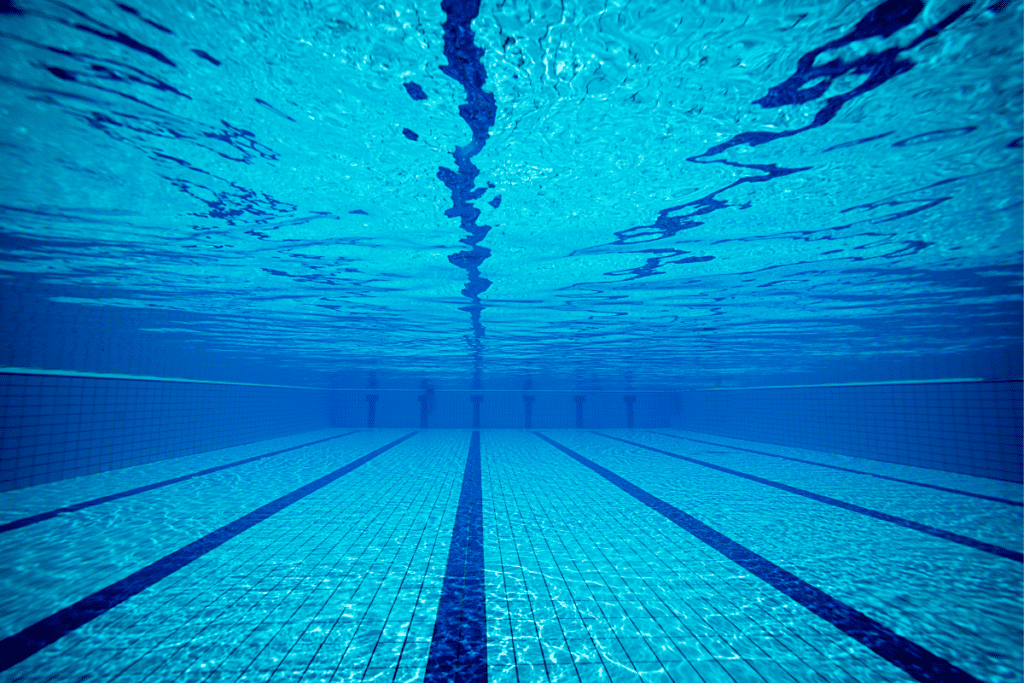 While actual rules may vary from one HOA pool to the next, there are a few standard rules for every Board to consider. We're happy to share some examples. If you live in the Carolinas and have specific questions about maintaining safety at your pool, feel free to contact the management team at Kuester Management Group. Our company is a well-known provider of HOA Management in Charlotte NC, Huntersville NC, Myrtle Beach SC, and HOA Management in Fort Mill SC.
Common Examples of HOA Swimming Pool Rules
1) No diving.
Generally speaking, homeowners who show up to swim should be discouraged from diving. The reason for this is simple: Most pools do not have water deep enough for diving, which means there is a very real risk of serious head and neck injury, even paralysis.
There may be some exceptions, particularly in larger pools that have truly deep sections. But unless your pool installation team confirms that your swimming pool is safe for divers, we'd recommend placing a sign letting people know that diving is a no-go.
2) No running, pushing, or horseplay.
This one can be tough to enforce, especially when you have a lot of families with children. The reality is that some tomfoolery is to be expected at any public pool. However, running, pushing, and shoving along the side of the pool all come with a higher risk of accidents. As such, most HOA pools will want to actively encourage their residents to walk when they're poolside and to instruct their kids to do likewise.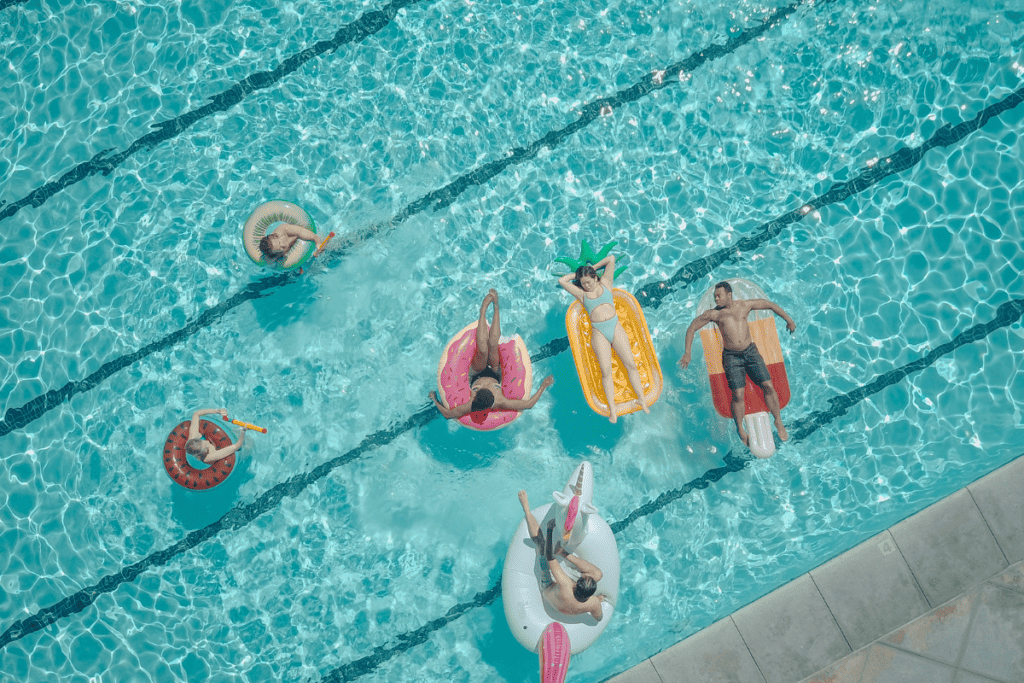 3) No swimming while inebriated.
Every homeowners association will want to include some provisions related to drugs and alcohol at the pool. Sometimes, the best option is simply to prohibit drinking in the pool area.
If life in your community association entails a lot of barbecues and other events where it's normal to knock back a beer or two, you can lighten this policy by saying that nobody can enter the pool while under the influence. This is a little tougher to enforce, but may ultimately be the best compromise in some HOA settings.
4) No swimming alone.
Most public swimming pools have provisions against people swimming alone, because, if something goes wrong and nobody else is around, it could potentially prove fatal. Encourage everyone at the pool to have a buddy with them if they plan on getting into the water.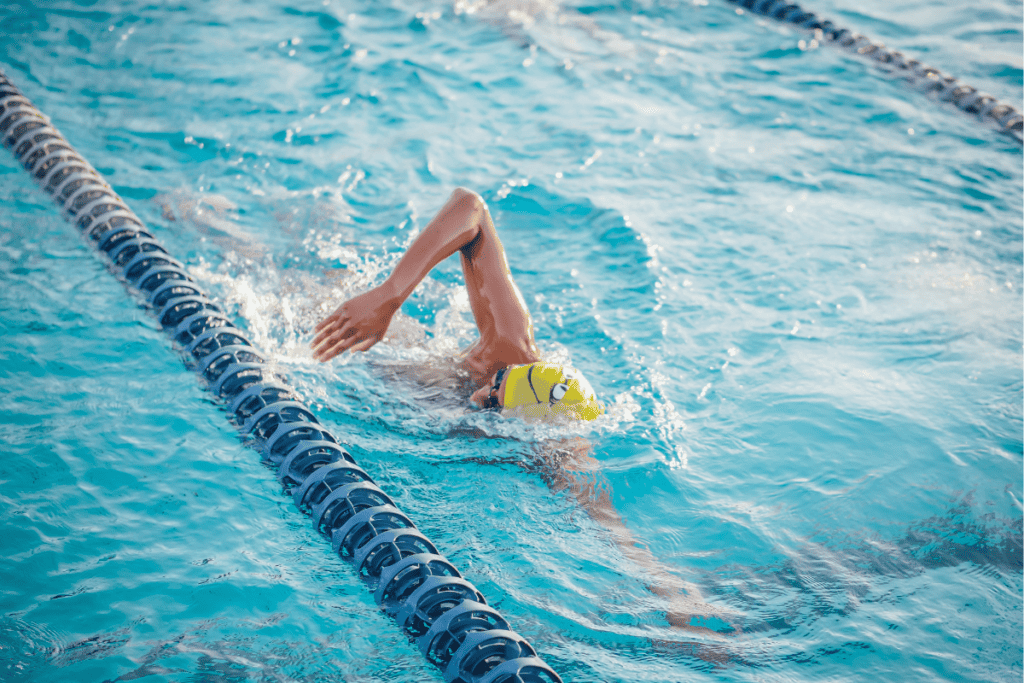 5) No glass containers in the pool area.
Simply put, broken glass is a major safety hazard, and a nightmare to clean up. And given how many bare feet you'll have around your HOA pool, the risk is significantly heightened. It's very reasonable to request that nobody brings glass inside the gates of the pool area.
6) No swimming during inclement weather.
Of course, one of the best practices for ensuring everyone's safety is to prohibit pool use in inclement weather, particularly when there's thunder and lightning. If you don't have lifeguards to enforce these rules, you'll want to make sure you have the guidelines very clearly posted.
Frequently Asked Questions About HOA Pool Rules
Still have some questions about developing smart policies and procedures for your pool? Reach out to your HOA management company. In the meantime, here are a few of the most common inquiries we receive.
What are the most common safety guidelines in swimming?
In terms of rules and regulations to promote safety at your HOA pool, we'll emphasize the importance of addressing alcohol use, glass containers, inclement weather, diving, running, and horseplay.
What is the importance of pool rules?
While rules can certainly help with general pool maintenance and upkeep, the main reason to have clear rules posted is that doing so encourages safety.
Can HOAs restrict pool access?
While discrimination based on things like race, gender, or religion is obviously not okay, it's perfectly fine for HOAs to restrict pool use to members only, or to prohibit pool use from folks who have seriously violated HOA rules.
Are HOA swimming pools public or private?
An HOA pool is the property of HOA members, who have every right to restrict its use to residents as opposed to the general public.