During the dog days of summer, nothing refreshes more than plunging into an ice-cold swimming pool. Not only that, but lounging poolside can provide hours of outdoor entertainment and leisure for people of all ages. Unsurprisingly, then, community pools tend to be popular features in HOAs across the country.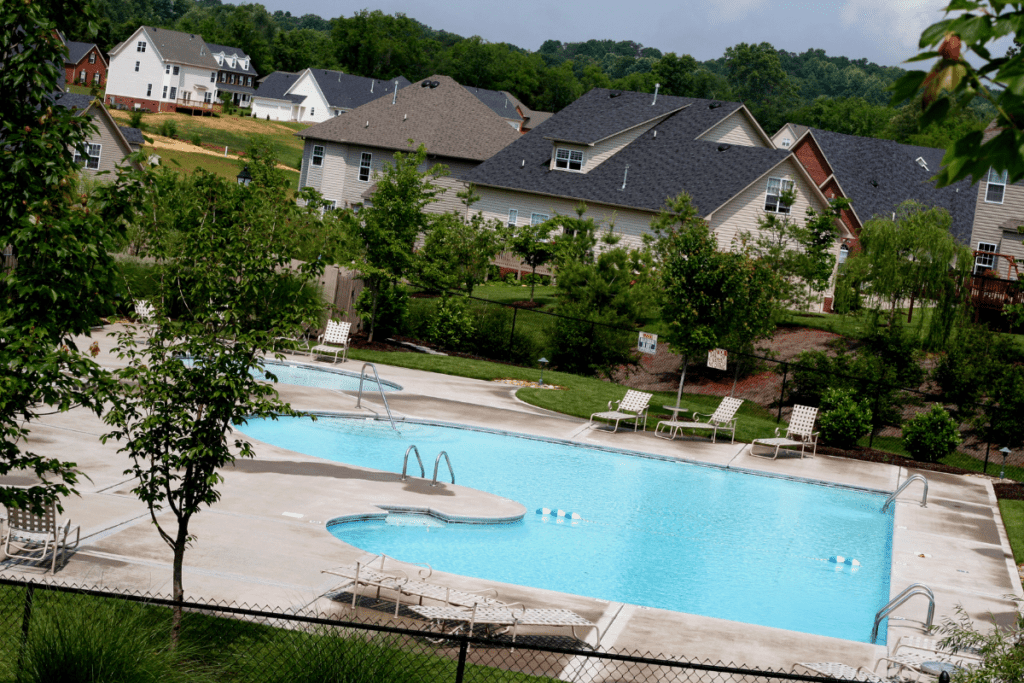 If your HOA is considering the installation of a swimming pool, however, it's important to look at both sides of the issue. While a pool may help attract or retain residents, there are also a number of costs associated with maintaining the pool: Think liability insurance, chemical treatments, and more.
In short, your HOA Board will want to carefully study HOA pool maintenance costs in your area. One way to gather information is to reach out to your association management company. If your community is located in the Carolinas, don't hesitate to call Kuester Management Group. We're thrilled to provide HOA Management in Charlotte NC, Huntersville NC, Myrtle Beach SC, and HOA Management in Fort Mill SC.
What are the Costs Associated with an HOA Swimming Pool?
Naturally, the average cost of maintaining a pool can vary depending on a number of factors, including pool size; whether it's an indoor pool or an outdoor pool; and whether it's a saltwater pool or one that relies on chlorine.
As you assess some of the costs associated with having a community pool, here are some of the factors to consider:
Maintenance Costs: Pools require regular maintenance such as cleaning, chemical balancing, the use of muriatic acid, and repairs to pumps and other pool equipment. These costs can add up quickly, especially for pools that are larger in size.
Liability Risks: Accidents can occur around any type of pool, especially if the proper safety precautions are not in place. This makes them a fairly major liability risk for the HOA. This can lead to legal fees and insurance costs.
Seasonal Use: Pools are typically only used during the warmer months, yet the HOA may still need to pay for pool cleaners and other maintenance costs year-round. This makes them financially inefficient, to say the least. A climate-controlled, indoor pool can potentially offset this inefficiency a little bit.
Community Disputes: Not all community members will agree on how the pool should be managed. Some of the topics that foster division may include hours of operation, noise levels, and rules for use. Conflicts between residents may require mediation, which can take up valuable time from the Board and the management company.
Accessibility: The pool may not be accessible to all community members, especially those with disabilities. This is particularly true if you have an above-ground pool. The HOA may need to invest in accessibility upgrades or provide alternative options for these residents, which can prove costly.
Environmental Concerns: Pools use a significant amount of water, which can be a concern during drought conditions. Additionally, chemicals used to treat the pool water can be harmful to the environment if not disposed of properly. And of course, initial pool installation is quite disruptive to the property overall.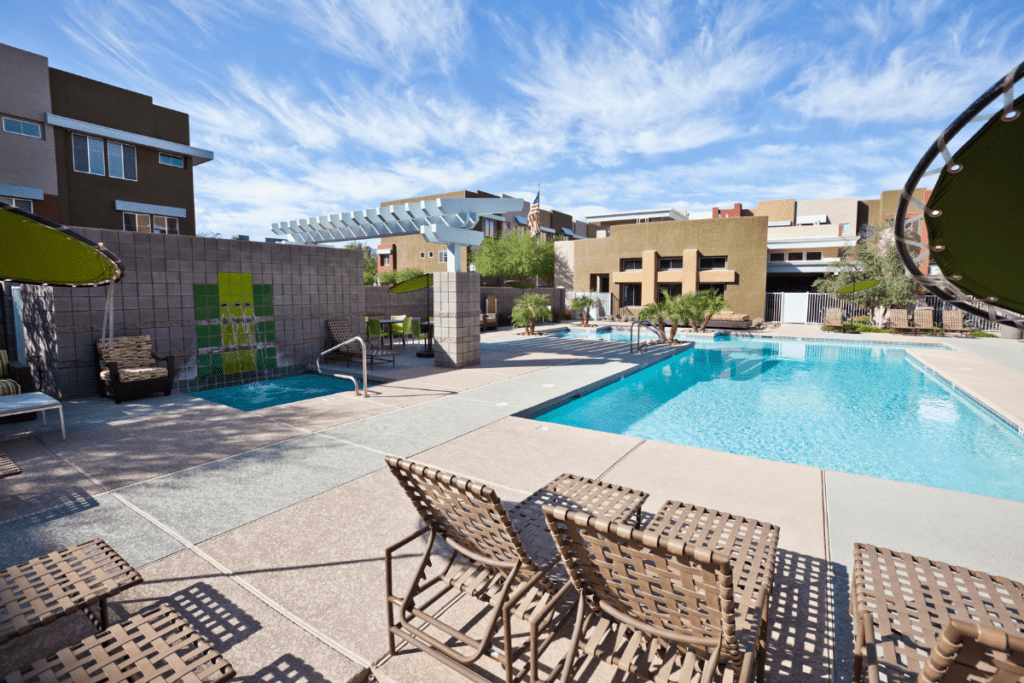 How Can the HOA Keep the Annual Cost of the Pool in Check?
There's no two ways about it: Having a swimming pool is going to be costly, and you'll need to offset regular cleaning and chemical costs with HOA assessments. (A special assessment may be needed for the initial installation; or else, a dip into the reserve fund.)
With that said, there are a few simple steps the HOA can take to control pool maintenance costs. Some of these steps include:
Work with a professional pool installation company to ensure the entire pool system is properly installed. Avoid errors that could compromise your equipment or lead to premature degradation.
Look into advanced skimmer and pump technologies that can offset ongoing maintenance expenses.
Consider installing solar paneling around the pool to help provide some energy-efficient power.
Unless you have a saltwater pool, invest in an automated chemical control system to keep chlorine levels in check.
Regularly audit your pool policies to make certain you're not experiencing any issues or inefficiencies.
Additional Questions
Here are a few additional inquiries to consider as you think about your potential swimming pool maintenance cost.
What is the typical commercial pool maintenance cost?
The answer can vary wildly depending on whether you have a smaller or a larger pool, how long your pool season lasts, whether you have a concrete pool vs a fiberglass pool, and countless other factors. It may total a few thousand dollars per year.
How often does a pool guy need to come?
Whether you hire a pool service or handle everything DIY, pools should be cleaned and skimmed at least once per week during pool season.
How often should the pool be cleaned?
To keep your pool in top shape, have it cleaned weekly.
What are the disadvantages of having a pool in your HOA?
Beyond cost, issues can include accessibility issues, liability concerns, and the potential for a pool party gone wrong.