Ready for a Successful Career?
Kuester Management Group's World-class Workforce is made up of several teams, each of which has a distinct role in the success of the company. 
Kuester Management Group is built upon these six core values. Every team member is expected to follow each and uphold each other to each.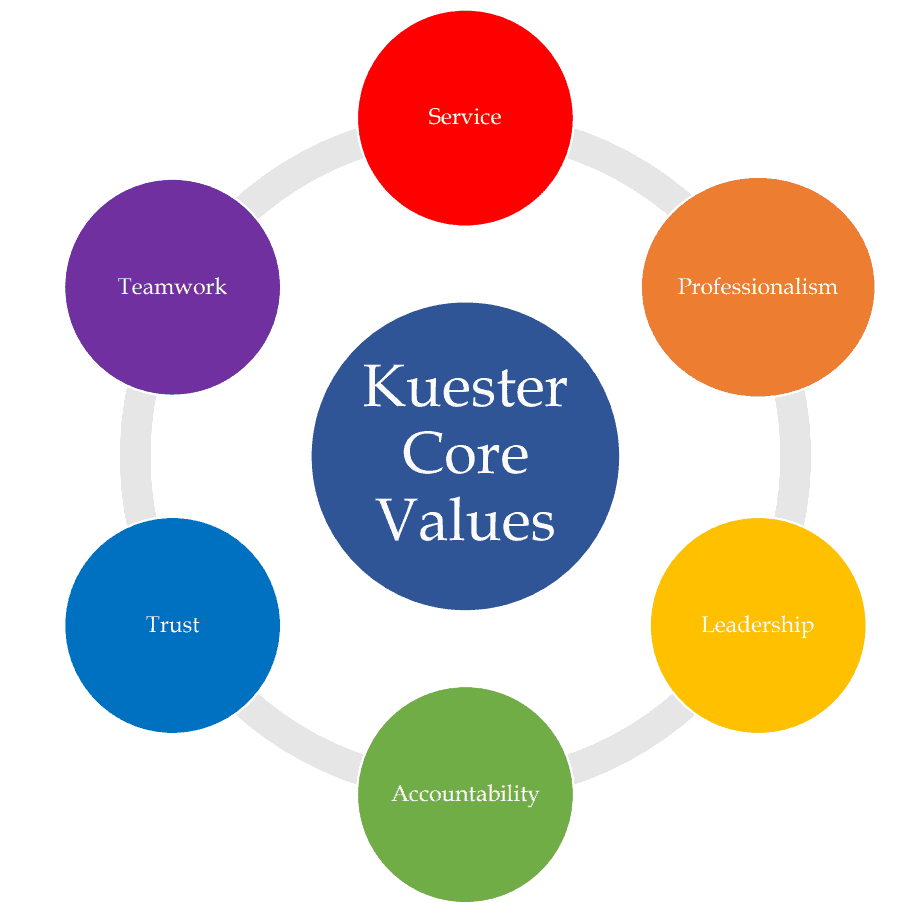 Kuester Careers offer a competitive salary, lucrative bonus programs, comprehensive benefits and dynamic career growth opportunities for individuals who are looking for the ability to grow their skills and compensation. 
Investing in our Workforce
Our employment strategy is to recruit and develop a world-class workforce that operates with integrity as they contribute to the success of the company and are provided with challenging opportunities for personal and professional growth. Our Company culture is backed by family values of caring for our employees and looking out for their best interests.