When looking at homes that are part of a homeowners association (HOA), it is important to review the governing documents and understand the rules, regulations, and requirements of the community. By purchasing a home there, you are agreeing to abide by these terms, and that includes paying any HOA fees. Every homeowner is charged equally and expected to make payments on time to support the ongoing management and upkeep of the neighborhood.
But what happens if you fail to pay HOA fees? Are there consequences for falling behind on your payments? The simple answer is yes, there are repercussions, but it is possible to bring your account back into good standing by paying any money owed. HOAs often work with a management company to improve communication with homeowners regarding assessments, enforce collections policies, resolve disputes, and enhance transparency around financial management. Kuester Management Group supports communities throughout the Carolinas by providing HOA management in Charlotte NC, Huntersville NC, Myrtle Beach SC, and HOA management in Fort Mill SC.
What are HOA Fees and Why are They Necessary?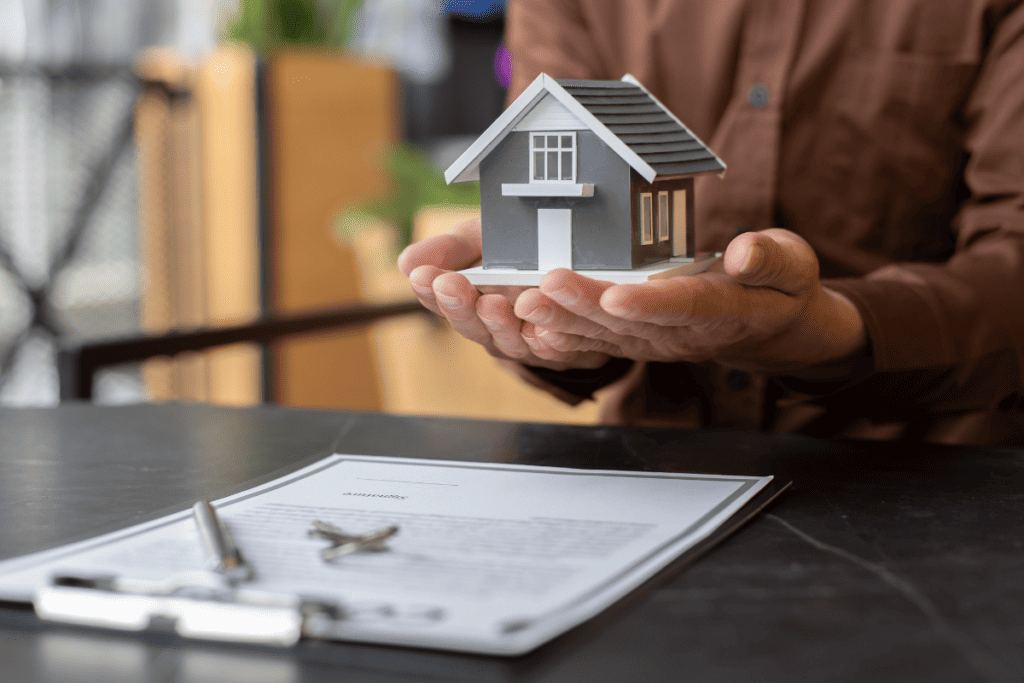 Assessments are the funds used to cover any association expenses. Each year, the board develops a budget detailing the costs of maintain and improving the property. There is also money that is typically put aside to build a reserve fund for future repair and replacement of community assets, for unexpected expenses, or for capital projects. This total cost is then divided equally among all homeowners to determine annual dues.
HOA fees pay for a wide range of services including:
Landscaping
Security systems
Water, electricity, and HVAC for community buildings
Roof repair or replacement
Maintenance, repair, and upkeep of community assets such as swimming pools, playgrounds, parks, fitness centers, and clubhouses
Vendor or service provider contracts
Paying your dues in full and on time helps to keep the HOA operating effectively and meeting its financial obligations as well as the needs of its members.
How Do Delinquent Payments Affect the HOA?
Even if you do not always agree with the decisions of the board, you are still required to pay monthly or annual HOA fees. If homeowners fail to pay on time, it can negatively impact the association's budget and in turn its members. Potential consequences of outstanding payments include:
The HOA being unable to pay its expenses in a timely manner.
Increasing dues or administering special assessments to cover budget shortfalls.
Decreased property value because the HOA cannot keep up with maintenance and improvements.
It is not just one person who is affected, it is the entire community. When the HOA does not have the funds it needs, it must start cutting costs and services, which can reduce the overall appeal and enjoyment of the neighborhood.
What are the Consequences of Missed HOA Payments?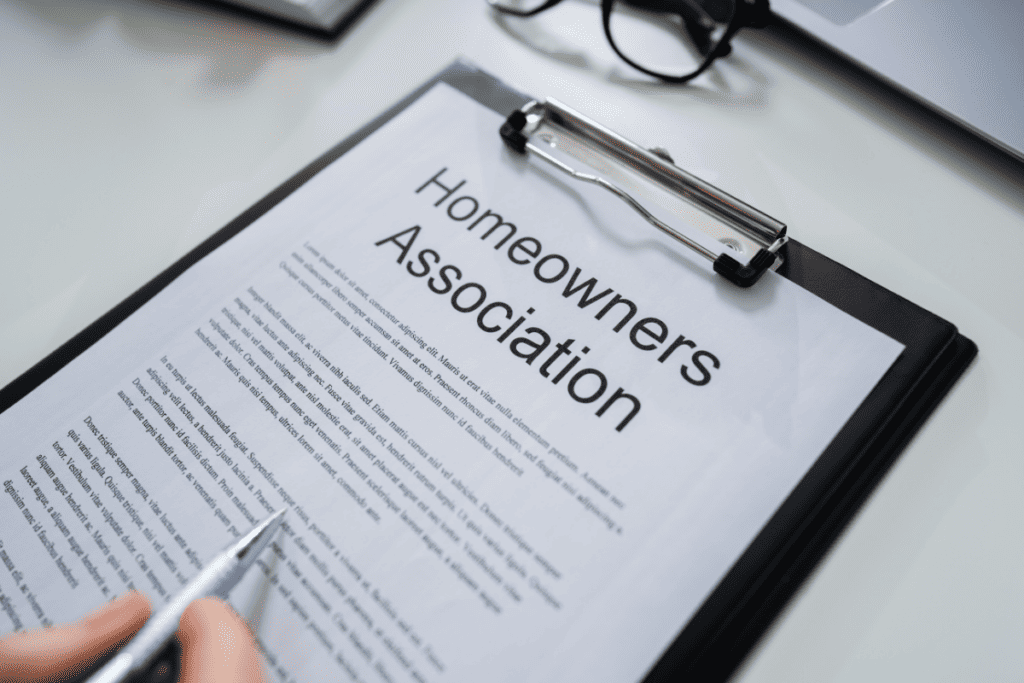 Life gets busy, and you may accidentally miss your HOA bill. The management company or board will send an overdue notice as a reminder of the missed payment and may give you a few days grace period. Any subsequent notices may also include late fees as a penalty for the outstanding debt and a motivator to pay. Interest may accrue as well, increasing the amount you owe the longer it takes you to settle up your account.
The board may also revoke your privileges for using the clubhouse, pool, gym, athletic courts, or business center until you pay. The goal is to ensure you are aware that you have an unpaid bill and give you the opportunity to resolve any debts before escalating the issue.
Legal Ramifications of Nonpayment
If you still have not paid after a certain period of time, the HOA will continue to follow the processes and procedures outlined in the governing documents. This may include taking legal action such as filing a lawsuit to collect on the debt. You might also face other consequences such as:
Liens: Rather than pursuing a lawsuit, the HOA may issue a lien on your property. This means that the HOA can use your home as collateral for your unpaid dues. In order to remove the lien, you must pay any overdue HOA assessments plus late fees, interest, and other related charges. Having a lien on your property can make it more difficult to sell your home, secure a loan, or obtain a mortgage for a new house.
Foreclosure: In some cases, a lien can lead to the start of the foreclosure process. If the HOA has exhausted its efforts to get you to pay your dues, it may foreclose on your house, even if you are current on your mortgage payments. The sale of your home is then used to pay off your debt to the association.
Foreclosure is often a worst-case scenario and one of the last steps that the HOA wants to take. Each state has its own requirements when it comes to how and when the HOA can pursue foreclosure. It can be an expensive and lengthy endeavor, so many associations try to avoid this path when possible and work out other arrangements.
Lower Credit Rating
The HOA or collection agency the association turns your past due account over to may report any delinquent payments to the major credit bureaus. As a result, this could negatively impact your credit score and affect your ability to secure a loan or other line of credit in the future. Even after you pay off your debt, the information generally stays on your credit report for up to seven years.
Handling Financial Difficulties with the HOA
If you are facing financial challenges and are unable to pay your dues on time, contact the board. Explain your situation and see if you can negotiate a mutually agreeable solution. The HOA may coordinate a payment plan, make a hardship exception, or come up with another arrangement to help you manage the situation. No one wants to see you fall behind on payments because that affects everyone.
Being Proactive Regarding HOA Financial Responsibilities
Here are some suggestions and tips to help you avoid being late on HOA dues:
Know what the HOA fees are before you buy a home. You may also want to ask about the assessment history to see how expenses have changed over the years and what any rate hikes have been. Many associations have a limit on how much they can increase dues without a vote from membership.
Calculate annual assessments into your budget. Plan ahead to make sure you are saving enough or properly allocating your income to pay dues on time.
Stay active with the association and attend HOA meetings so you know ahead of time about any financial issues, budget problems, or potential special assessments or fee increases. You can also be involved in recommending other solutions or changes to help control costs.
Communicate with the board immediately if you believe you may have problems paying your dues on time. Don't wait until you've fallen behind and your unpaid dues have continued to stack up. Try to reach a solution early on to avoid more serious issues.
Remember that HOA fees can change from one year to the next. Ideally, the association will try to determine a rate that is sustainable for a few years, but with changes in the economy and rising costs, the board may have to raise dues to prevent a more substantial increase in the future and protect itself from a budget shortage.
If you have concerns about changes in annual assessments, make sure you participate in HOA meetings to understand the rationale behind decisions and help come up with alternative options. In the end, you are responsible for making sure you are able to pay any charges when they are due.
FAQ
Can a homeowners association foreclose on your home in North Carolina or South Carolina?
In both North and South Carolina, HOAs have the power to foreclose on a home if certain conditions are met regarding unpaid dues and proper procedures are followed.
Homeowners should consult with a legal professional if they have concerns about HOA collections or fines. In many cases, a solution can be reached before a lawsuit is filed.
How long do you have to pay HOA fees?
Review your HOA governing documents or contact the board to find out about specific payment schedules and timelines for your association. Assessment notices should include a due date as well.