Homeowners associations (HOAs) are responsible for the overall governance of a residential community. They put policies and procedures in place to manage conduct, protect property value, and create an enjoyable living environment. In order to pay for upkeep of the neighborhood and amenities available to members, the HOA administers assessments or dues.
These fees are used to cover operating expenses and build the association's reserve fund to pay for larger or more expensive repairs, replacements, and projects. By living in a home within the HOA, you agree to pay these dues on time and in full, even if you do not use all of the services or amenities available to you. If you fall behind on assessments, the board may issue fines, place a lien on your home, or even pursue foreclosure as part of the collections process.
Many homeowners wonder, can the HOA actually take your house because of unpaid dues or fines? In certain situations, it is possible. Kuester Management Group works with HOAs and homeowners across the Carolinas to avoid these types of situations by ensuring understanding and compliance with HOA rules, assisting with collections, and keeping members informed about financial obligations. Kuester is a leading provider of HOA management in Charlotte NC, Huntersville NC, Myrtle Beach SC, and HOA management in Fort Mill SC.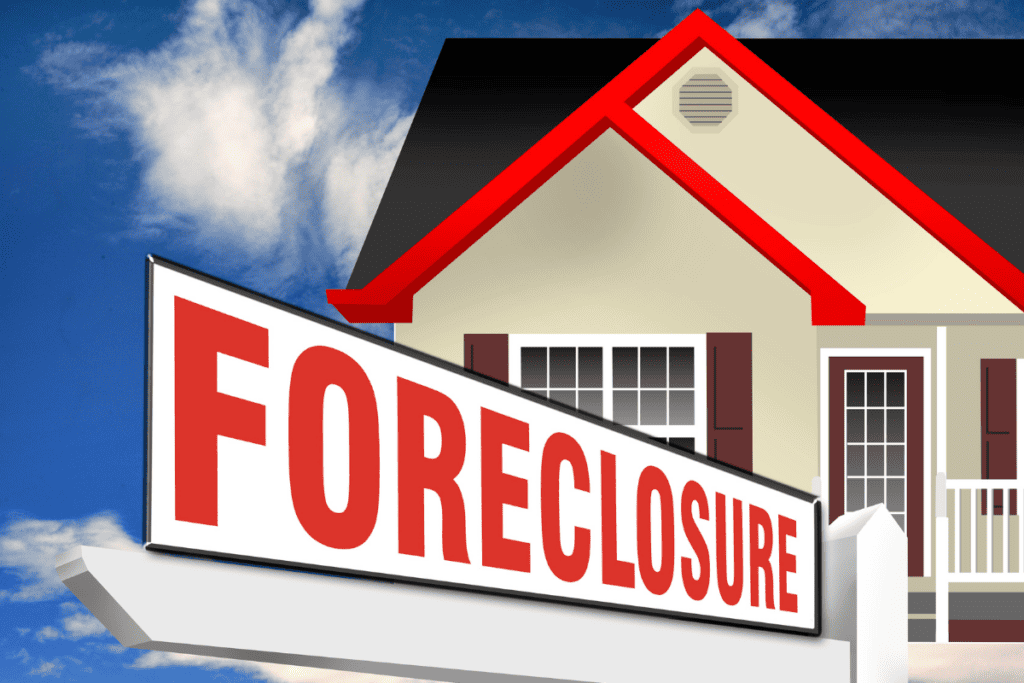 When and Why Can an HOA Take Your House?
Taking a member's home through a lien or foreclosure is often a last resort for nonpayment of assessments or fines. Before things escalate to this point, the board and its property management company will provide written warnings and notices in an attempt to collect on outstanding debt and settle past due accounts.
Each state has its own laws regarding HOA foreclosures, and the board must be authorized to take these actions through the HOA's CC&Rs. It is important to understand what the governing documents say about how these types of situations are handled.
If you continue to fall behind, the board may work with its legal team to file a lien. After the amount of money owed reaches a certain threshold or a specific period of time has passed, the association may begin the foreclosure process or foreclosure sale. This can occur even if you are current on your mortgage payment for your property. HOA assessments are separate from your mortgage.
What Role Does the HOA Management Company Play in Prevention?
The management company communicates with members to keep them up to date on association rules, collections policies, and consequences for violations. They also work with the board on creating clear, enforceable rules within the governing documents so that members understand expectations. If you are experiencing financial difficulties, talk to the HOA about setting up a payment plan or other arrangements to minimize the risk of foreclosure on your property.
Financial Management. The HOA management company collaborates with the board on accounting and financial management processes. It is essential that the association maintain accurate records and calculations so that homeowners know how much they owe and are properly credited for payments. Regular audits and following up on concerns from members can help prevent or catch errors before they become more serious.
You can contact the HOA at any time about the status of your account and any dues or fines that you owe. If your association has an online portal set up, that can also give you access to this information. Notify the board immediately of any discrepancies or issues so that they can be addressed.
Dispute Resolution. If you receive a notice about past due assessments or fines and believe that it was in error, reach out to the HOA or the management company. There should be a dispute resolution process in place to resolve complaints in a civil and compliant manner. Partnering with the HOA and possibly a neutral third party could enable you to work through issues such as:
Accounting errors
Unauthorized charges
Understanding CC&R provisions
Compliance concerns
Remember, the goal is to resolve problems before they reach the point of issuing a lien or pursuing foreclosure on your property. If you have a lien against your property, it can make it more difficult to sell your home or secure a loan in the future. In addition, you may be liable for paying any legal fees associated with the foreclosure process as well.
Rights and Responsibilities. Read through the governing documents for your association to ensure you understand expectations when it comes to HOA assessments and your obligation to pay, as well as the consequences for late payment or outstanding debt. Ask for clarification on anything that doesn't make sense and get it in writing. You may also want to seek legal representation for advice or to negotiate with the HOA on your behalf in these matters. This can be beneficial in preventing the HOA from taking your house when there are other options to effectively resolve the situation.
Communication. Engaging in consistent communication and follow-up can help avoid misunderstandings and keep situations from escalating unnecessarily. Speak up if you think there has been a mistake, you have questions about charges, or you are facing financial difficulties. Talk to the board about rule violations or policies that you may disagree with or would like to see changed. Don't let assessments and fines keep stacking up because you didn't take action to address them. Keep a record of all communications, contact, and responses from both you and the HOA so you have evidence of your efforts and any requests or decisions.
Be Proactive in Reducing Risk of Foreclosure
When you become part of the HOA, take the time to review the governing documents and any correspondence from the board so that you are aware of your obligations and expectations, as well as those of the association. Taking your home is the last thing the HOA wants to do, and there are many steps taken before a foreclosure sale becomes a reality.
If you or the board has questions about collections, liens, the foreclosure process, or actions to help prevent these types of situations in North Carolina or South Carolina, contact the team at Kuester.
FAQ
What happens if you don't pay HOA fees in the Carolinas?
The HOA will typically start by sending a warning or violation notice, then follow proper procedures for collecting unpaid dues or fines. If accounts are not paid in a timely manner, a lien or foreclosure may be filed.
Talk to a legal professional if you believe a lien has been wrongfully filed against your property.
How long does a lien last in the Carolinas?
In North Carolina and South Carolina, a lien lasts for 10 years after judgment, or until you satisfy the debt owed.
How can I stop an HOA foreclosure?
Staying current on monthly assessments or paying any outstanding debt can bring your account back into good standing. In some cases, filing for bankruptcy may stop foreclosure proceedings, but you should consult with an attorney for more information.