As members of the HOA Board, one of your foremost responsibilities is to communicate clearly and consistently with the members of your community. Communication helps foster trust, promote transparency, and ensure that everyone in the HOA is clear about rules and expectations. Just as importantly, it can create a true sense of community between homeowners.
The question is, what's the best way for Board members to communicate with homeowners? There are a number of communication tools to choose from, and it's important to be discerning about which tools you use within your own community. In this post, we'll outline some of the best options for the HOA Board to stay connected with residents.
And, if you live in the Carolinas and would like to request a quote, reach out to us about HOA Management in Charlotte NC or HOA Management in Myrtle Beach SC.
Why Communication Matters in Your HOA
Before we get into specific communication methods, it may be helpful to affirm some of the reasons why communication matters so much.
You may be required to communicate with your community association. For one thing, it's important to note that many HOAs will actually require the Board to send out consistent communications about HOA activities and/or routine reminders about rules and policies. Check your governing documents for clarity on this matter.
Communication builds trust. As members of the HOA Board, you may from time to time make tough decisions about rules, policies, activities, or even special assessments. Your reasoning behind these tough decisions may be very persuasive, but without communicating it to the membership, you won't get the buy-in that you need.
You may wish to share community news or events. Planning a big association-wide block party? You'll obviously want to spread the word, or else you'll be partying all by yourself. Having some good communication channels in place is crucial.
These are just a few of the reasons why it's wise for HOA Board members to work with their community manager to select the best tools for communication.
What are the Best Tools for Communication in Your HOA?
Here are a few of our picks for the best HOA communication channels. Note that your HOA probably doesn't need to use every single one of these tools, but you may want to pick a few of these channels to make sure you're reaching homeowners as effectively as possible.
1) Printed newsletters.
The ink-and-paper newsletter may seem a little bit old-fashioned, but that's actually what makes it so effective: Many homeowners have a sentimental affection for this tried-and-true method of communication. This can be an especially worthwhile way to recap HOA news in more rural communities, or if your community has a lot of older homeowners who may like reviewing paper newsletters as opposed to staring at a screen.
2) Email newsletters.
We typically recommend that HOA communities send out regular email newsletters, either in addition to or as an alternative to ink-and-paper newsletters. Simply put, email communication is one of the most effective and affordable ways of keeping homeowners in the loop. Email can be a great way to spread time-sensitive information, and it can also be an ideal option for HOA communities that are large or spread out.
3) Website.
Don't neglect the importance of your HOA website. The website matters for a number of reasons. For one, it helps you convey important information about your community to outsiders, specifically to folks who may be thinking about moving to your community. Second, a website allows you to do a lot more than just share static news updates. A good website can create a lot of interactivity and two-way communication, making it easy for homeowners to file service requests, to pay dues and assessments, to channel their phone calls effectively, and more. Make sure you have a responsive update that is regularly updated with fresh information.
4) Video and virtual meetings.
During the COVID-19 pandemic, most of us became all-too-familiar with video conferencing platforms like Zoom and Skype. If anything, most of us now have Zoom fatigue. With that said, video conferencing platforms remain a great way to gather Board members or sub-committees for meetings, without the inconvenience of leaving home. You probably don't want to have all of your meetings over video, but it's important to have video conferencing software at the ready so that you can have quick chats on the fly. Also note that video conferencing can be a good way to include members who are traveling or vacationing.
5) Social media.
Social media can be a great communication tool for much the same reason that email is so beneficial. Social media is accessible to pretty much everybody. It costs your Association very little. And, it utilizes an easy way to reach people with urgent, late-breaking, or time-sensitive updates. For example, if you need to keep folks informed about inclement weather or about utility work in the community, social media can be a great way to post on-the-fly updates. And that's just one example of what makes social media such a vital communication tool. (As you consider specific social media platforms to use, Facebook and Twitter both make a lot of sense, but don't forget about the Nextdoor app, as well!)
6) HOA software.
There are tons of HOA management software tools out there, and while they vary in the specific features they offer, most of them will include a spectrum of communication options. We recommend talking with your management team about the software solutions that are best suited for your HOA. Ask specifically about the pros and cons of having your own mobile app, as well as software suites that allow you to build your own email newsletter templates.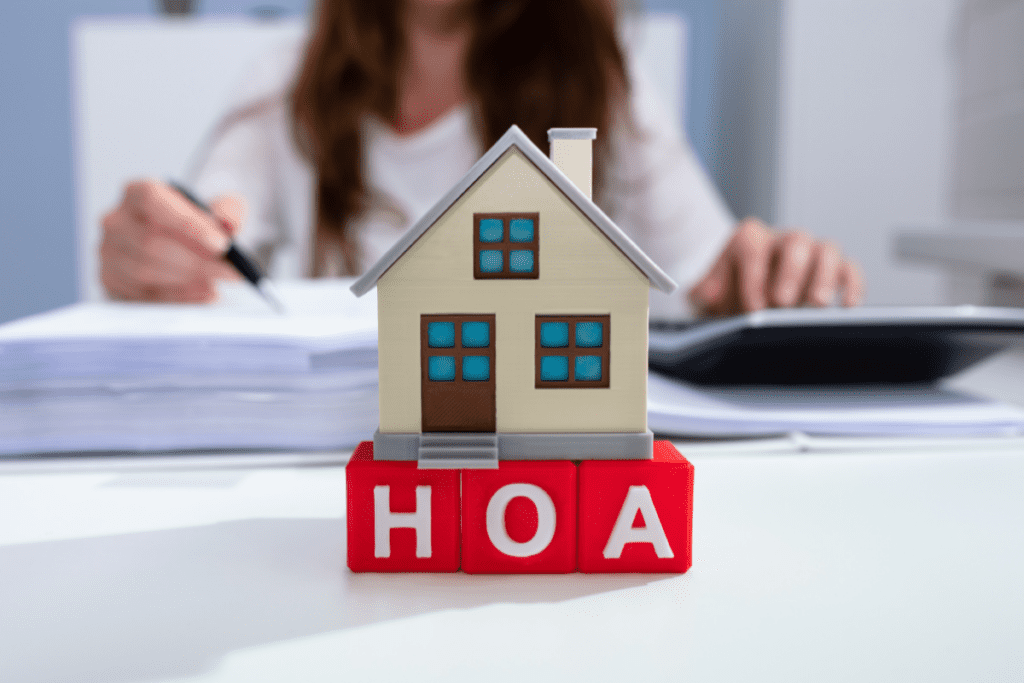 General Rules for Communicating with Your HOA Membership
As you consider the best ways to communicate, here are some rules and guidelines that we offer specifically with HOAs in mind.
Remember to always be professional. This can be hard, especially if you're responding to a nasty comment that someone leaves from their Facebook mobile app, or to an angrily worded email. When you see hurtful comments, it can be tempting to respond in kind, but this is never a helpful or wise approach for your HOA.
It's critical to know your audience. Do you have a membership that's a bit older or simply not as tech-savvy? If so, then there's probably not much need to set up an association TikTok account.
The guiding values should always be clarity and concision. There's no need to write a lot of long, flowery prose. Furnish details about news or upcoming events as plainly and as succinctly as possible.
Remember that communication is a two-way street. Make sure your HOA residents know how they can respond, or how they can communicate with the Board about their own questions or concerns.
With any specific concerns about communication in your HOA, don't hesitate to contact the property managers from your management company.
Connect with Kuester Management Group Today
Indeed, your management team can be invaluable in helping you identify the best tools and techniques to communicate with your membership. If your community is in the Carolinas, we invite you to reach out to Kuester Management Group. We'd love to get to know your HOA, and to answer any questions you may have about clear communication. Contact us at your convenience.