Members of a homeowners association, or HOA, pay monthly or annual membership dues. These payments may go toward things like building and grounds upkeep, or the payment of an HOA management team. Additionally, HOA dues go toward maintaining insurance policies that cover the entire HOA community. These may include a master policy, additional liability insurance, and beyond.
As a member of the HOA Board, one of your most essential duties is ensuring that your homeowners association has the necessary level of insurance coverage. But how much HOA insurance do you really need? And what types of insurance coverage are available? In this article, we'll cover each of these subjects.
With any questions that we don't cover here, we welcome you to contact Kuester Management Group directly. We're pleased to provide HOA management in Huntersville NC, Charlotte NC, Myrtle Beach SC, and HOA Management in Fort Mill SC. We can speak with you about the specific need for HOA insurance anywhere in the Carolinas.
How Does HOA Insurance Work?
Typically, all members of the HOA will contribute to a single insurance policy that covers the entire community and all of its common areas. This is known as the master policy.
Keep in mind that all members of the HOA pay an equal amount toward this policy, just as they enjoy equal access to the community swimming pool, clubhouse, and other common areas.
Then, if any piece of common property becomes damaged (say, there is a fire in the clubhouse), the master insurance policy will help offset the costs associated with repair and replacement.
In other words, insurance coverage is an important way for HOA homeowners to protect their investment. But while all members pay for this coverage, and benefit from it, it typically falls to members of the Board to procure the appropriate policy.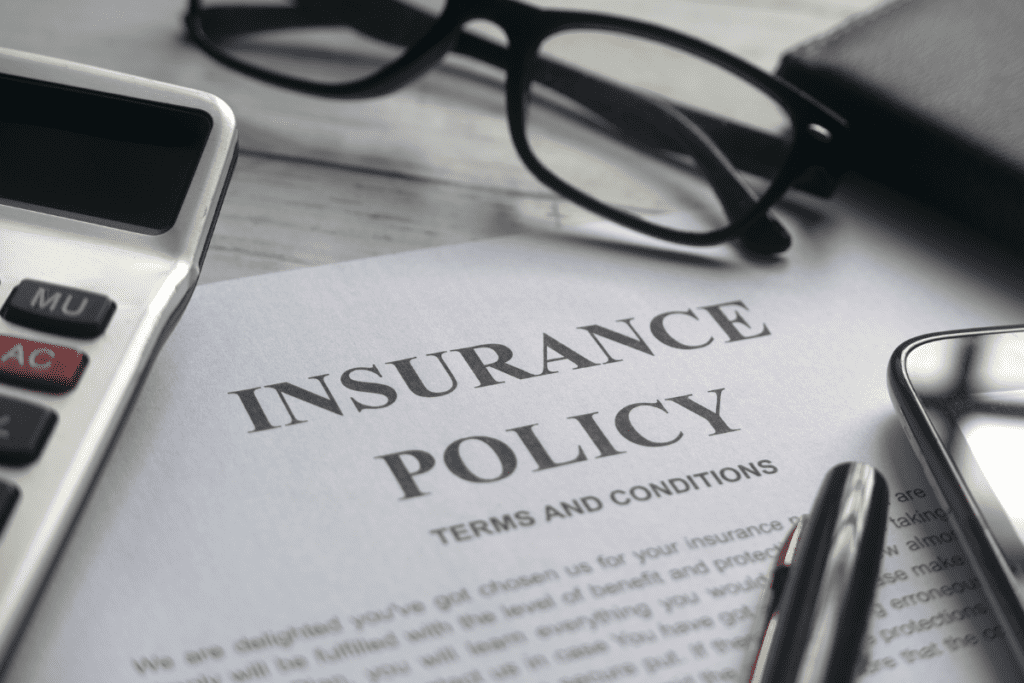 What's Covered by a Master Insurance Policy?
At a bare minimum, your master coverage should encompass common spaces and structures that are shared by member of the HOA. While the specifics can vary from policy to policy, HOA members are usually covered for the following:
Liability Expenses
If a guest to the community is injured on a playground swing, or trips and falls in the clubhouse lobby, the HOA may have a shared liability. A good insurance policy will protect HOA members, shielding them from this liability.
Property Damage
The master insurance policy will also offset any replacement costs that come from fire, storm damage, or vandalism to common areas.
What's the Difference Between HOA Insurance and Condo Insurance?
Condo owners, specifically those who live in a condominium association, will want to understand the distinctions between HOA and condo insurance. Though similar in a number of ways, there are also some important differences.
Typically, condo insurance encompasses the following:
Dwelling coverage. This covers the structure of the condo itself, along with any significant structural improvements, like new wood flooring.
Personal property coverage. Some condo policies will protect the condo owner's personal belongings, like jewelry and furniture.
Loss-of-use coverage. This type of policy will reimburse you for any living expenses should you need to vacate the condo while it's being repaired or refurbished.
Liability coverage. A liability policy will pay for any medical or legal expenses, should someone be injured in the condo.
Medical payments coverage. This final type of condo insurance will cover any medical costs guests incur if they are injured while in the condo, regardless of who's at fault.
Is HOA Insurance Mandatory?
If you serve on the Board of Directors, you may want to know whether having an HOA or condo insurance policy is actually mandatory. The short answer: Insurance is usually required, and even when it isn't, it's still a good idea.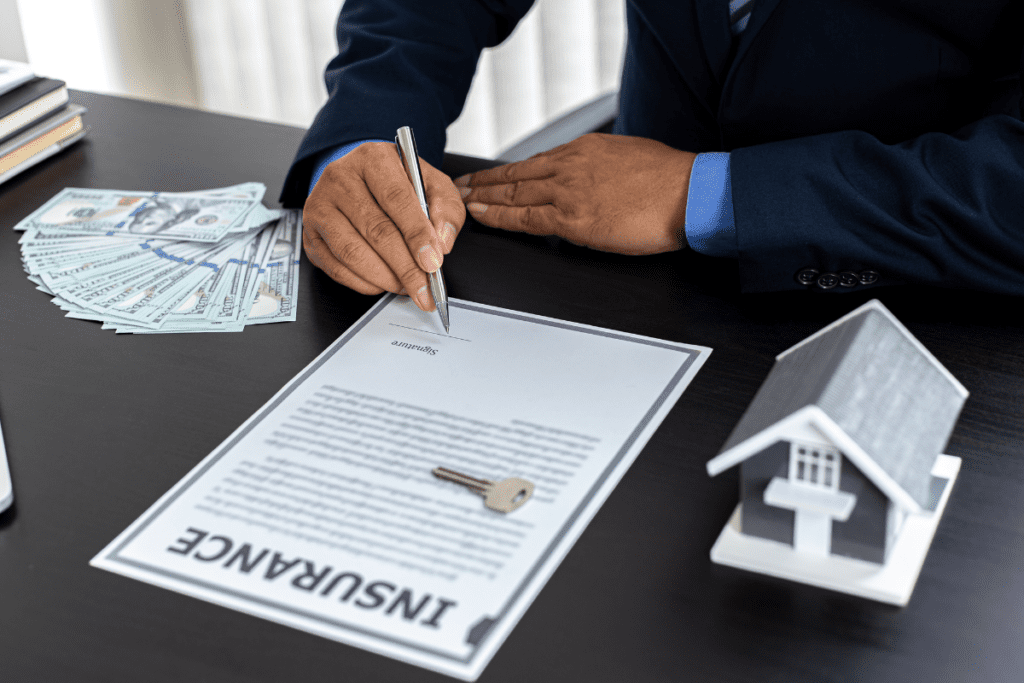 To determine whether you need to have coverage for your HOA or condo association, there are a couple of things you'll want to check.
Check State Laws
Some states require HOAs to carry insurance coverage, protecting their membership. The specifics can vary from state to state, so you may want to consult with your HOA attorney to determine which legal mandates you need to comply with.
Governing Documents
Even if your state doesn't mandate insurance coverage, the Association's founding documents might. Make sure you check for any insurance stipulations in your covenants, bylaws, and other governing documents.
Is it Possible to Be Overinsured?
Naturally, Board members want to do their due diligence to protect the community, and to fulfill their fiduciary responsibilities. With that said, nobody wants to pay for insurance that they don't actually need. The question is, can your HOA be overinsured?
In some cases, yes. You may have overlapping coverage that you don't actually need in order to keep the HOA protected. Talk with your HOA attorney or insurance broker to ensure you're not overspending on more coverage than you truly need.
What About Homeowners Insurance?
Another common question: Does a community-wide HOA insurance policy absolve individual homeowners of their need for insurance?
The answer is no: While HOA insurance does help protect homeowners from costs incurred when common spaces fall into disrepair, HOA insurance does not extend to individual homes. As such, mortgage lenders will usually require homeowners to have their own, individual policies. And even if you don't have a requirement for personal homeowner's insurance, having a good policy is still really smart.
Frequently Asked Questions
What does HOA master insurance cover?
Typically, HOA master insurance covers the expenses associated with damage or vandalism to common spaces. This can protect the investment homeowners make into the HOA, and potentially avert the need for special assessments. Additionally, a master policy may provide some liability protections, should guests to the HOA become injured on HOA grounds.
What about HOA insurance vs homeowners insurance?
HOA coverage mostly focuses on common areas, but it does not extend to individual homes. As such, most HOA homeowners will want to have their own homeowner's policy, even as they pay into the common pool for HOA insurance.
What are the HOA insurance requirements?
To determine what level of coverage you need, the first thing you should do is check with state laws. Some states will require you to have a certain level of coverage. Also make sure you check the governing documents of your HOA, which may also dictate the level of coverage you must have.
Does HOA insurance cover water damage?
While the specifics can vary from one policy to the next, many HOA policies will cover any water damage to common areas, such as the clubhouse. Keep in mind that HOA insurance does not cover water damage to private homes.
How do you file HOA insurance claims?
Filing an HOA insurance claim works in much the same way as filing an individual homeowners claim. Simply put, you'll want to document evidence of the damage and report it to the insurance carrier as soon as possible. A member of your HOA management team can help you with this if need be.
Whose job is it to procure HOA insurance?
The governing documents of your HOA should spell this out, but normally it's the Board's responsibility to secure and oversee proper insurance coverage.
Will HOA insurance cover any damage to community pools?
While it can vary by policy and by insurance company, HOA insurance will usually cover any damage to common areas, including the community pool.
Who pays the insurance premiums?
The Board itself will pay the premiums (or, a representative of the Board, such as the Treasurer), though it's really the members who are paying into a common pool.
Do condo unit owners need insurance?
Yes; if you live in a condo building, you will likely want to have an individual policy, in addition to coverage for the condo association itself. Ensure protection for common space as well as adequate insurance for your specific unit.